Shabdanand - The noblest Soul





Meditation is kindness... not kindness from the thinking mind - but kindness so deep that it also includes the raging kindness I often have experienced in spiritually advanced people. Poonjaji could be like a thunderstorm of rage
and yet in the next moment he would be smiling.
I have never met Jesus, but I am quite sure he was in exactly this raging kindness mood when he chased the merchants out of the Temple.

However Shabdanand is through and through kind ... by any standard. He is soft spoken, polite, attentive and after 10 minutes you will feel that you are very special - yet you don't mind this feeling of disappearing.
His voice is like a soft soothing melody and actually this voice full of compassion saved the life of a friend of mine.

While I was in India in 95 one of my friends at home was going through very painful private events.
It was so hard on him that he wanted to commit suicide. I talked several times with him on phone from India, trying to talk him out of his decision, but with no result. When Shabdanand heard about this he insisted talking to my friend on phone. They did not know each other but that did not matter.

After 20 minutes of conversation my friend was completely healed from any suicidal thoughts.
Such is the power of kindness and such is the power of a compassionate voice!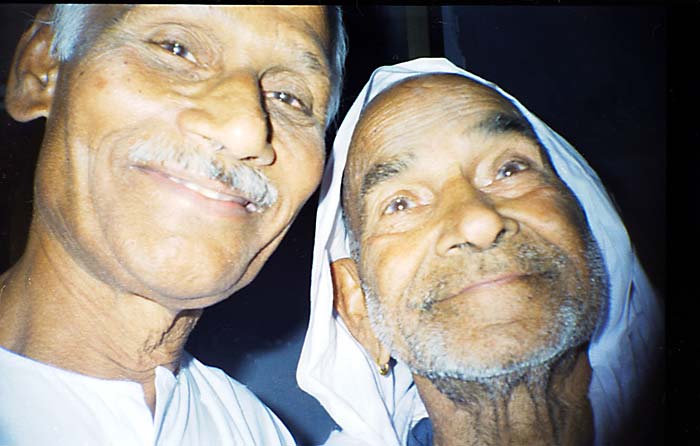 Two brothers in spirit - Shabdanand with Lahori Pandiji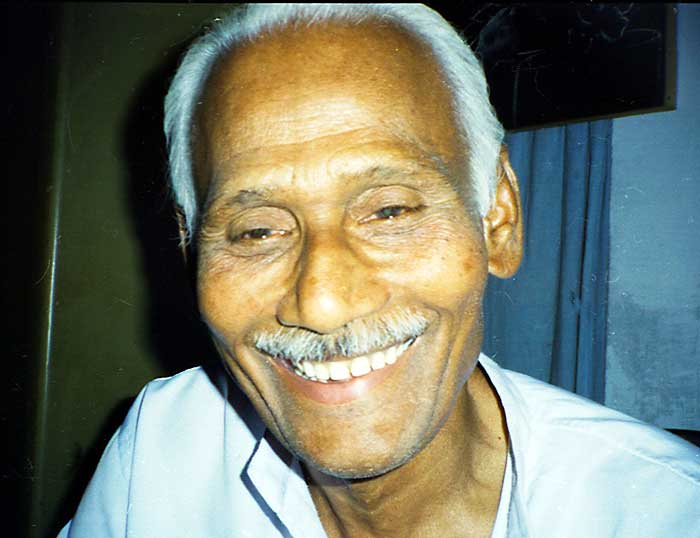 Shabdanand is one of the most truly humble
and beautiful human beings I have ever met.
At the age of 79 (in 96) he is still running up the staircase
as a young man, making me breathless
in my effort to catch up with him.
He has truly taken the seven steps to heaven,
but he will any time drink a cup of tea
and share a smile with you
at the buttom of the ladder.
Can you imagine the taste of happiness
in that cup of tea?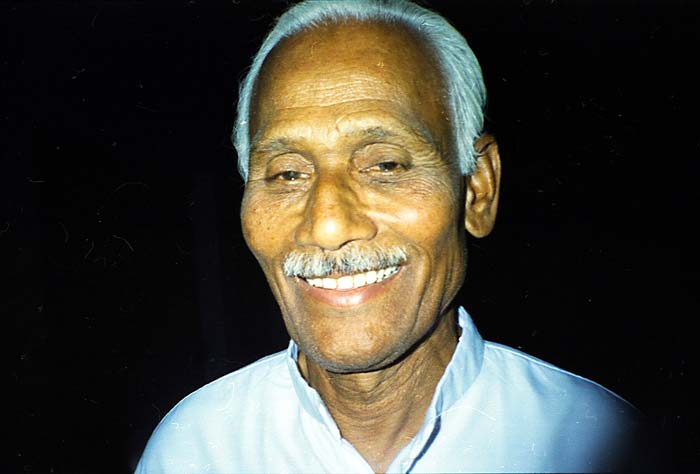 What good luck to know that at least one good
Human being is here with us on this Planet.
And I can guarantee You
dear reader: his happiness,
is as contagious as flu during
an Indian Monsoon.
And this is my own experience,
right now! Here In Denmark -
burning with the fewer
of God intoxication.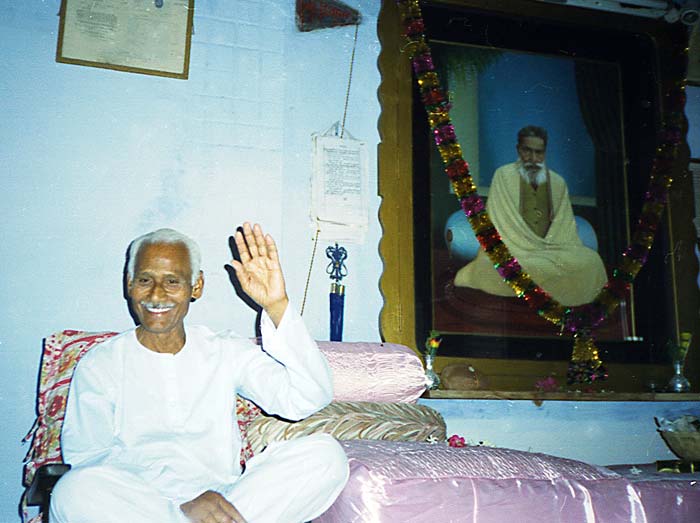 And your Godness - not from mind - but from beyond the very cells in Your body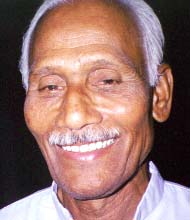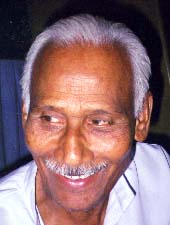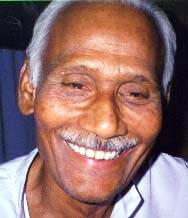 Your Mother was a great Saint. And You grew up
and lived under the guidance of
Data Dayal, Faqir Chand,
and Manav Dayal

You cannot look at the Sun.
You cannot judge a master.
But take a bite of this mango and you will
know the taste
of the sun.
Yes, Like Hannuman is greater than Rama
all Gurus are praised through Your humility.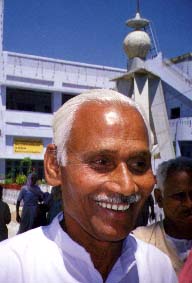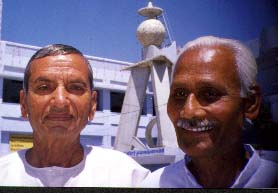 Sharing the moment with a kindred soul, Captn. Lal Chand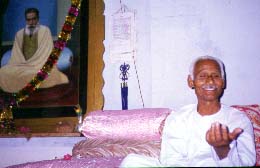 Who is moving this hand? - What is in it?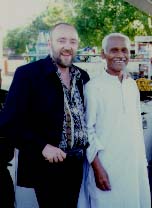 Hoshiarpur Station
No goodbye´s
No hello´s
What is here
is everywhere

Even on the Internet!